Experience the best of Irish food and drink across the island of Ireland with our Gift Vouchers, visit approved restaurants and hotels, family-run B&Bs, local farmers and producers, the country's leading cookery schools, micro-distilleries, breweries and much more.
Here at Good Food Ireland®, we are passionate about sharing our island's rich cultural and culinary traditions and connecting you with local people through authentic food and drink experiences.
One of the best ways that you can connect others to these delicious experiences is with a Good Food Ireland® Gift Voucher.
Gift vouchers make great presents, allowing recipients to choose what to buy. You are giving them the flexibility and freedom to get something they will truly enjoy. Good Food Ireland® gift vouchers are an excellent choice for anyone who loves great Irish hospitality and local food and drink.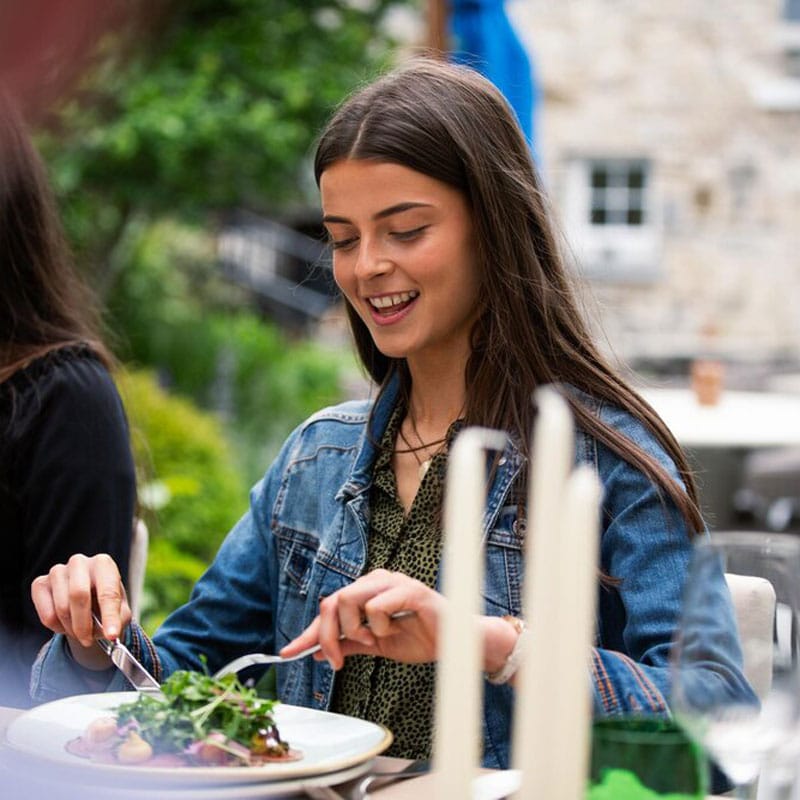 Good Food Ireland® Restaurant Gift Voucher
The Good Food Ireland® Restaurant Gift Voucher is ideal for those who love to dine out as you can use it in the Good Food Ireland® Collection of hotels, restaurants, and cookery schools as well as with food and drink producers all over the island of Ireland. It is, quite simply, the best restaurant gift voucher in Ireland.
Use your Gift Voucher in an Approved Restaurant
Delighted recipients can use this voucher for dining out in one of our carefully selected and approved restaurant members. Voucher holders will experience the farm-to-fork lifestyle that defines and inspires us daily. Choose from casual gastro pubs, fine dining establishments, cosy bistros, and elegant tea rooms. Wherever you choose, and whether it is for breakfast, lunch, dinner, or afternoon tea, a great culinary experience is guaranteed. 
Use your Gift Voucher in an Approved Accommodation Provider
You can also use the voucher to take a delightful gourmet getaway in one of our carefully selected and approved accommodation providers. Use the voucher to book a stay in a stunning seaside spa resort, country manor, or historic five-star city hotel. From bijou boutique havens to sprawling castles, we have an incredible directory of members offering some of the most unique and authentic Irish accommodations with the generous hospitality for which Ireland is renowned.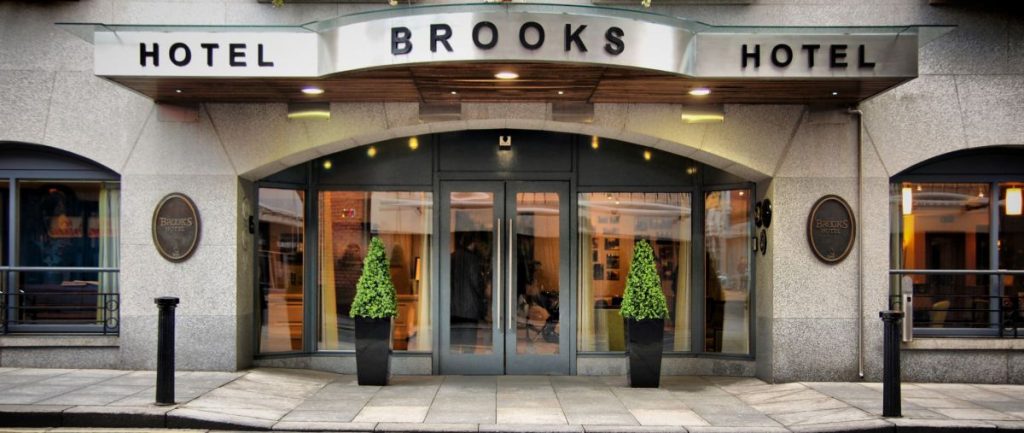 Use your Gift Voucher at Approved Outlets
You can also use the Good Food Ireland® Restaurant Gift Voucher with any of our approved outlet members. Recipients can enjoy a cookery class, buy local food and drink produce or visit the maker for a tour or masterclass. Whether it's learning to bake bread, filling your basket at a farm shop or taking a terrific whiskey tasting tour, there are memorable experiences to suit everyone's palate.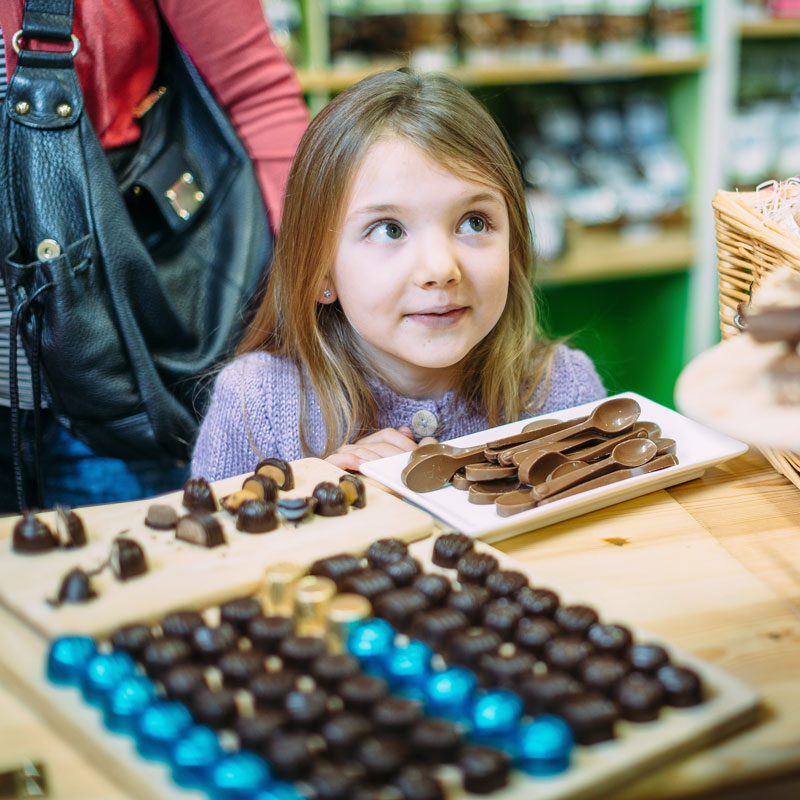 Where can our restaurant vouchers be used?
Good Food Ireland® Online Shop
Choose an authentic gift from the Good Food Ireland® carefully curated collection featuring the best Irish artisan food and drink producers, restaurants, hotels and craftspeople. Our selection of experiences is as diverse and varied as the food scene in Ireland. From gourmet 'staycations' in top food-inspired destinations to hands-on cookery classes and unique culinary experiences, our online shop has something to suit everyone for any occasion.
Good Food Ireland® Experiences
Good Food Ireland® experiences are the best that Ireland has to offer. Our carefully selected experiences tell the unique culinary story of our island through fantastic workshops and terrific tours and tastings.
Experiences for drink aficionados
Some of our favourite experiences for drink aficionados include indulging in a private Irish whiskey tasting session in Dublin, embarking on a distillery tour with a gin and tonic masterclass in County Down, and visiting a unique brewhouse on a dairy farm in Monaghan. 
Experiences for gourmands
Gourmands can dine with a local chef at a private lunch in County Donegal or enjoy good food on the go with a picnic box lunch from a gourmet food shop in Kilkenny.
Families are well looked after too and can spend quality time together on a chocolate-making experience in County Clare or on a visit to a blackcurrant and horse breeding farm in County Wexford.
There are so many options, but no matter what you use your voucher on, Good Food Ireland® guarantees you a real authentic Irish food and drink experience.
Good Food Ireland® Hampers
Customers can spend on our collection of living accessories, homewares and gifts. These are not just gifts made 'in' Ireland; these are gifts made 'of' Ireland.
For our exclusive Wrap Up and Dine Out Collection, we've partnered with Irish weavers and designers to create beautiful Irish garments to keep you as warm as the Irish welcome.
The Wrap-Up and Dine Out Collection includes luxurious pure wool throws, soft lambswool throws, Aran hats and scarves, 100% Irish linen scarves, and even something for your furry family members – Aran doggie hats.
Our children's collection of I Love Carrots, the Locally Grown, and Love Fish features hand-drawn illustrations by Irish artists. 
Customers can also use their vouchers to purchase Good Food Ireland® branded clothing and homewares, including tote bags, aprons, and tea towels. Our online gift shop also stocks a beautiful array of inspiring cooking, food and travel books, and much more.
With a Good Food Ireland® Voucher, you are giving the gift of good. A voucher helps sustainably support local communities and the future livelihoods of local producers, farmers and fishermen. Buying a voucher also perpetuates the skills and recipes that give our island its pride and identity. You can rest assured that when you buy a Good Food Ireland® Voucher, you contribute to a circular economy and support fantastic Irish businesses along the way. 
The ideal gift for food lovers
A Good Food Ireland® Voucher connects food lovers to great restaurants, pubs and cafés, places to stay and much more across the island of Ireland. Voucher holders will enjoy local Irish cuisine, meet the people behind the food and learn about Ireland's culinary culture. Customers who wish to use their vouchers for an experience can contact Good Food Ireland®, and we can help you arrange the booking.
As you can see, our vouchers make the perfect gift for anyone who loves good Irish food and is suitable for all occasions, for Christmas, birthdays, weddings or as a corporate "Thank You" to your customers and staff.
How to buy a Good Food Ireland® Voucher
Gift vouchers are available from €50 to €1,000, and you can purchase these from the Good Food Ireland® website or by getting in touch. Just give us a call at +353 (0)53 915 8693 during office hours or email at info@goodfoodireland.ie
Vouchers are available by following the below links.