Irish Corporate Gifts 
Good Food Ireland® has over 16 years of experience in elevated corporate gifting, helping individuals and businesses in Ireland express gratitude to employees, clients and customers worldwide. So, you can trust Good Food Ireland® to design and deliver delicious corporate gifts while supporting local Irish food, drink and hospitality businesses.
Our dedicated team will be thrilled to help you pick the perfect Irish Corporate Gift. Call us at +353 (0)53 915 8693 or email your requirements to info@goodfoodireland.ie.
Why should you order corporate gifts with Good Food Ireland®?
Gifts, hampers and experiences to suit all budgets
Our extremely popular Gift Vouchers
Exceptional customer service
Worldwide shipping on many products
Low shipping costs
Support Local – Support Irish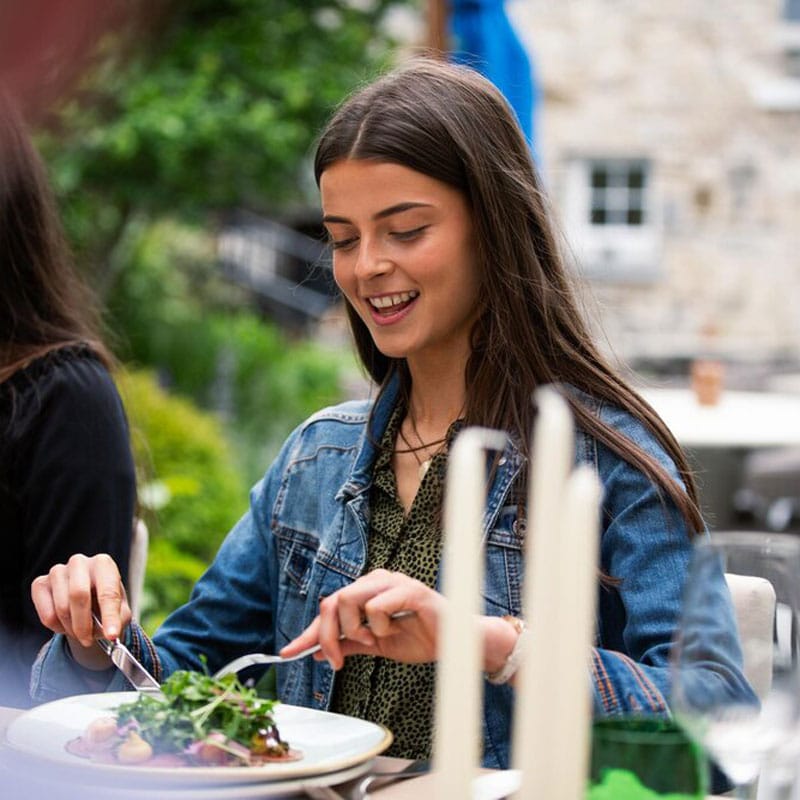 Send Irish Corporate Gifts Across The World
Hampers Worldwide
Hampers to the UK
Hampers to Ireland & EU
Hampers to the USA & Canada
Hampers to Australia & New Zealand
Hampers To Ireland And The EU
Hampers To The USA And Canada
Hampers To Australia And New Zealand
Good Food Ireland® curated gifts
Let us help you make the right impression with unique, memorable gifts. Our expertly curated range makes corporate gifting easy with a wide variety from which to choose. We personally and carefully select tasteful and tasty offerings from artisan producers and small businesses from all across the island of Ireland. Whether you need one or one hundred or are looking for gifts for individuals or groups, our team are always available to discuss your needs and will work with you from start to finish. We handle all the details and guarantee your choice of corporate gift will be relished and remembered for years.
Good Food Ireland® bespoke gifts
Good Food Ireland® is happy to collaborate with you to design bespoke gifts that are uniquely yours while meeting all your budget and shipping requirements. We will assist you with every step to help you give the perfect gift for every occasion, delighting all recipients.
Make a lasting impression with Good Food Ireland® corporate gifting
Good Food Ireland®'s corporate gifts show you care about giving thoughtful, quality products and experiences. We are a one-of-a-kind Irish company that has mastered the art of corporate gifting. Our gifts feature fresh produce and speciality food and drink by artisans from Ireland and Northern Ireland. By choosing a Good Food Ireland® gift, you are supporting local Irish businesses and making a sustainable gift choice.
What sets Good Food Ireland® Corporate Gifts apart?
Established in 2006, we bring over 16 years of experience to creating gifts with attention to detail.
Let us bring a taste of Ireland to your employees, clients and customers wherever they may be. With unparalleled access to the island's best Irish food and drink companies, we can suggest great ideas and customise them to your taste. Our gifts are hand-picked, and everything we offer has a story. 
Support Local – Support Ireland.
Irish Corporate gifts for any recipient and on any occasion
Employees – show your team how much you care
Customers/clients – express your appreciation for their business
Holidays and special occasions – Celebrate Easter, Christmas and birthdays with seasonal gifts
Events – elevate any event with uniquely Irish flavours and party favours
What we can offer
Unique Irish food and drink experiences
Premium Irish artisan gift hampers
Good Food Ireland gift vouchers
Corporate events
Seasonal gifts
Please call us at +353 (0)53 915 8693 or email your requirements to info@goodfoodireland.ie.
Unique Irish Food and Drink Experiences
When you think someone is the best, give them the best. Give the gift of wonderful workshops, terrific tours and tastings, creative cookery courses, and much more.
Good Food Ireland® Food Experiences tell the remarkable story of our island through the lens of food and drink. These experiences are also a great way to become immersed in local Irish culture through food.
Dining
Afternoon Tea
Cookery Classes & Workshops
Tours & Tastings
Adventures
Meet the Makers
Picnics
Cookery Classes & Workshops
Irish Corporate Experiences
Give the gift of a good time at your next corporate celebration, and let us take the stress out of event planning. Enjoy a deliciously memorable Irish experience, great for every occasion – corporate dining, team building and many other extraordinary events.
Premium Irish artisan gift hampers
Delight your employees, customers and clients with Good Food Ireland® gift hampers and baskets overflowing with high-quality Irish artisan food and drink produce and exclusive branded products.
Alcohol Hampers
Chocolate Gift Hampers
Good Food Ireland® Gift Vouchers
Gift vouchers make great corporate gifts, giving recipients flexibility and freedom to buy what they really want. Good Food Ireland® gift vouchers are an excellent choice for everyone who loves great Irish hospitality and local food and drink.
Restaurant Vouchers
The restaurant gift voucher is ideal for your employees, customers and clients who love to dine out. They can use it in the Good Food Ireland® Collection of hotels, restaurants, and cookery schools. You can also use the voucher with Good Food Ireland®'s approved food and drink producers all over the island. It is the perfect, flexible corporate gift for those living in Ireland or visiting soon.
Our Physical Vouchers can be redeemed within our range of approved businesses including Restaurants, Hotels, Outlets and Producers. View our approved members by clicking on the relevant buttons below.
Seasonal Irish Gifts
Whether you are looking to send a corporate gift at Christmas or Easter, for Father's or Mother's Day, or celebrating St Patrick's Day, we've got a spectacular selection of seasonal gifts guaranteed to bring a smile to anyone's face.
Christmas Gifts
Easter Gifts
Father's Day Gifts
Mother's Day Gifts
St. Patrick's Day Gifts
Gifts For Couples
Gifts For Groups
Gifts For Her
Gifts For Him